Further, the MHA said that India has lodged a strong protest with their Pakistani counterparts for permitting "rampant" encroachment on the lands belonging to Kartarpur Sahib.
New Delhi is also concerned about plans by Sikh groups from the US, Canada and Australia to hold events in Pakistan to publicise "Referendum 2020" - a non-binding vote on a separate nation of Khalistan - and has taken up this issue with Islamabad, the people cited above said. Subsequently, Gurdwara Darbar Sahab was built at the site on the Pakistan side and Gurdwara Dera Baba Nanak in India, which are visited by thousands of Sikhs every year. "There is a sea of difference between what Pakistan, including Prime Minister Imran Khan, had announced and what they offered at Attari", the sources added.
The meeting comes amid heightened tensions between India and Pakistan since the Pulwama terrorist attack by Pakistan-based Jaish-e-Mohammed on February 14.
Pakistan did not agree on devotees' travel as individuals on foot and insisted on their movement in a group of at least 15 on board a vehicle, sources at the MHA told The Indian Express.
Despite having assured visa-free passage to Kartarpur Sahib, Pakistan has now brought in, through the back door, the requirement of issuance of special permits by them to pilgrims, that also at a fee, which is "outrageous and defeats" the very goal of the corridor, the official said.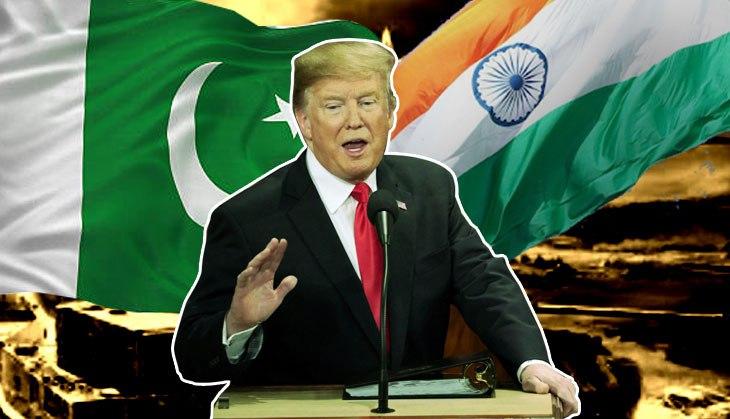 The talks held between the delegations of Pakistan and India at Attari Complex, Amritsar, gave the two sides an opportunity to sort out modalities for the opening of the corridor between Gurdwara Darbar Sahib in Pakistan and Gurdwara Baba Nanak in India for the upcoming 550th birth anniversary of Baba Guru Nanak in December this year. Several differences - including on the number of pilgrims permitted daily, the number of days the corridor would be operational and a permit system for pilgrims - emerged during these talks. The Pakistan delegation was led by Mohammad Faisal, Director General of the South Asia Division in the Pakistan Ministry of Foreign Affairs.
A day after both the countries held delegation-level talks on the corridor to discuss modalities, government sources told news agency ANI on Friday that Pakistan has said the capping of Indian pilgrims visiting the shrine per day should be at 700.
The meeting was held at Attari in Gurdaspur district of Punjab on Thursday. This will be preceded by a meeting of the technical experts on 19 March at the proposed zero points to finalise the alignment.
Two days later, Pakistan's Prime Minister Imran Khan laid the foundation stone at Narowal, 125 km from Lahore.