Walker, a reserve in the last two All-Star Games, is now third in Eastern Conference fan voting among guards behind the Boston Celtics' Kyrie Irving and Miami Heat's Dwyane Wade.
Harden's problem for captaincy is that he's now seventh in fan voting, trailing the likes of Derrick Rose, Kevin Durant, Paul George, Steph Curry, and Luka Doncic.
Los Angeles Lakers star LeBron James and Giannis Antetokounmpo of the Milwaukee Bucks continue to lead NBA All-Star voting in latest fan ballot returns released Wednesday.
The format for drafting teams from last season remains in place.
This year's All-Star game will be held in Charlotte, North Carolina on February 17.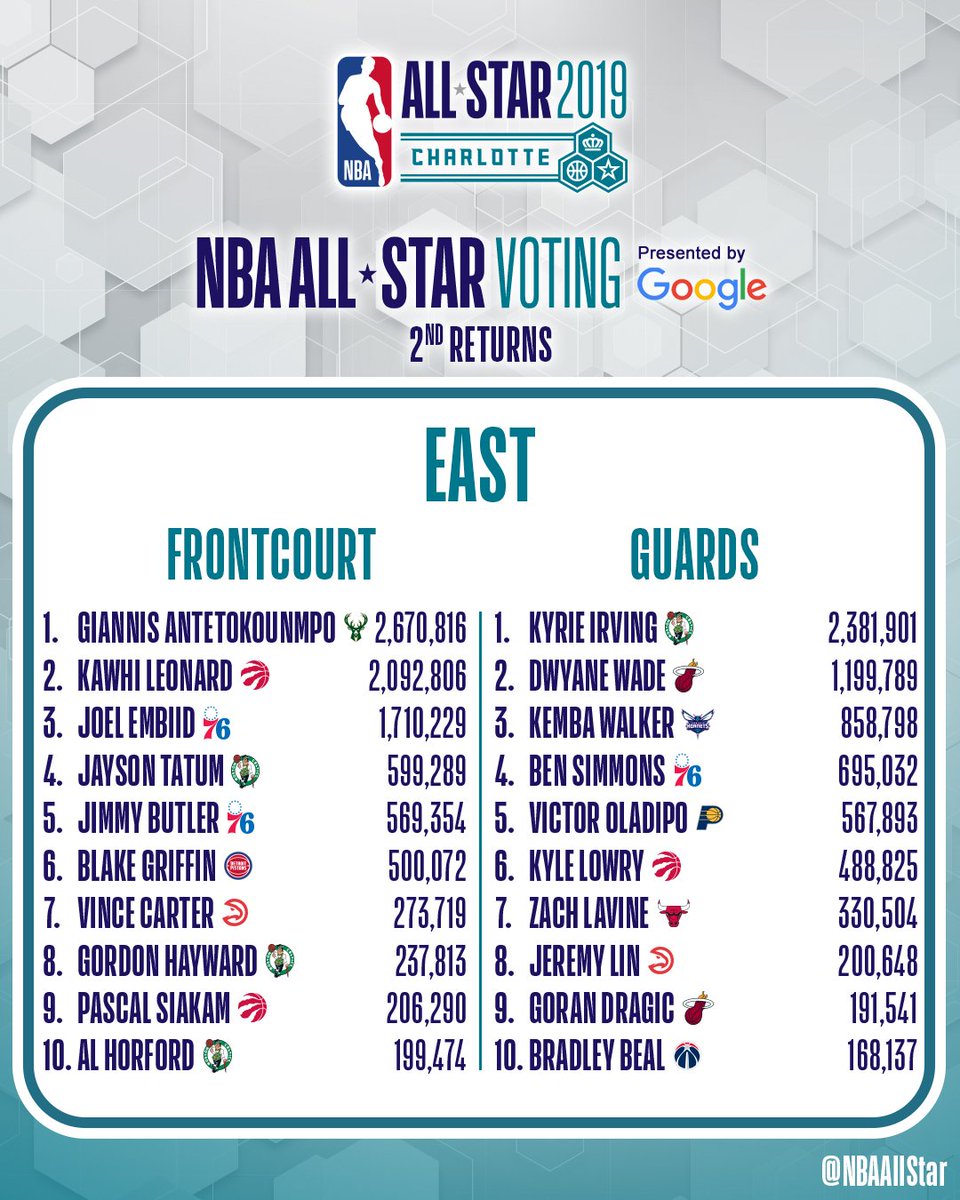 All current National Basketball Association players and a media panel each account for 25 percent of the vote, with every voter completing one full ballot featuring two guards and three frontcourt players from each conference. The voting for fans, players and media opened on December 25 and will end January 21. Each captain will draft rosters from the pool of players voted as starters and reserves in each conference.
If the NBA All-Star game were to play this weekend, then last year's regular-season MVP and a back-to-back Finals MVP wouldn't even crack the starting lineups. Houston Rockets guard James Harden and Oklahoma City guard Russell Westbrook remain the third and fourth guards, respectively, in the conference.
TNT will reveal All-Star Game starters, including the two captains, on Thursday, Jan. 24 during their pregame show. Coaches will determine the reserves.
Complete details of the second 2019 NBA All-Star Game fan voting update below.