School and university students marched in various towns of the country to mark the tenth anniversary of a fatal police shooting of a teenager in Athens that sparked the worst rioting Greece had seen in decades.
Hooded youths smashed bus shelters and threw rocks and Molotov cocktails soon after a march began in the Greek capital.
Hundreds marched peacefully through central Athens in a tribute to 15-year old Alexandros Grigoropoulos who was shot dead in 2008.
Clashes also broke out during demonstrations in the northern city of Thessaloniki, with police firing tear gas and stun grenades at protesters hurling stones and petrol bombs at them.
The decision is part of security measures for policing marches and rallies marking the 10th anniversary of the killing by a policeman of teenager Alexis Grigoropoulos in the downtown district of Exarchia in 2008.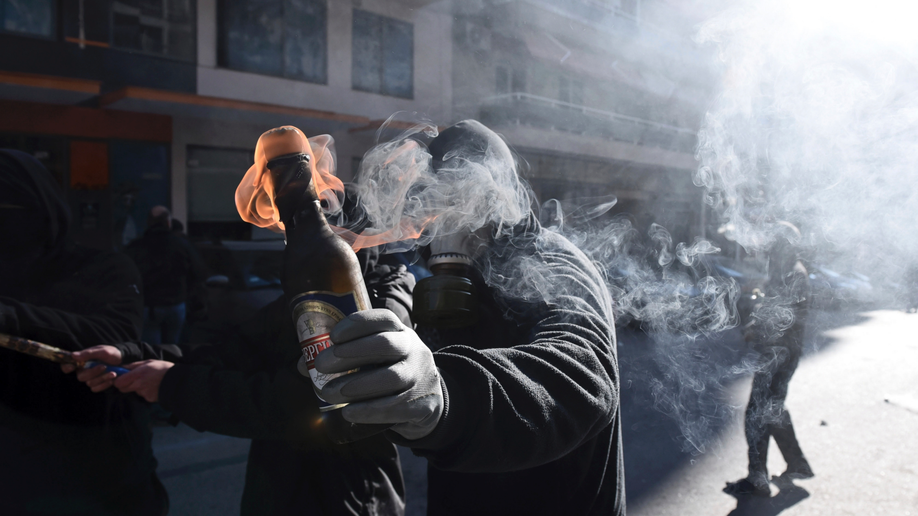 Grigoropoulos was shot dead by an officer during a night out with friends in Exarchia in 2008, after an officer turned his gun on him following an altercation.
In Athens, authorities deployed about 2,500 police and a helicopter for marches planned to remember Alexis Grigoropoulos, a 15-year-old who died on a night out with friends in the Exarchia district of the capital after being shot by a policeman following an altercation on December 6, 2008.
The policeman, Epaminondas Korkoneas, said he had not aimed for the teen, but that he was killed by a ricochet. His appeals trial is ongoing. The other was sentenced to 10 years in jail but was released several years ago on conditional.
Some 2,500 police and a helicopter were deployed.