The UK will face tax rises of more than £40bn to plug holes in government finances and balance the books by 2025, a think tank has warned.
In its latest forecast, the Institute of Fiscal Studies (IFS) painted a depressing picture of the UK's public finances, where poor productivity, earnings, and GDP growth had become the "new normal" since the 2008 financial crash.
However, Paul Johnson, director of the IFS, said Hammond's "Tiggerish" tone of bouncy confidence was misplaced.
He added that the United Kingdom economy was 14% smaller now that would have been predicted prior to the financial crash, and median earnings have remained unchanged for a decade.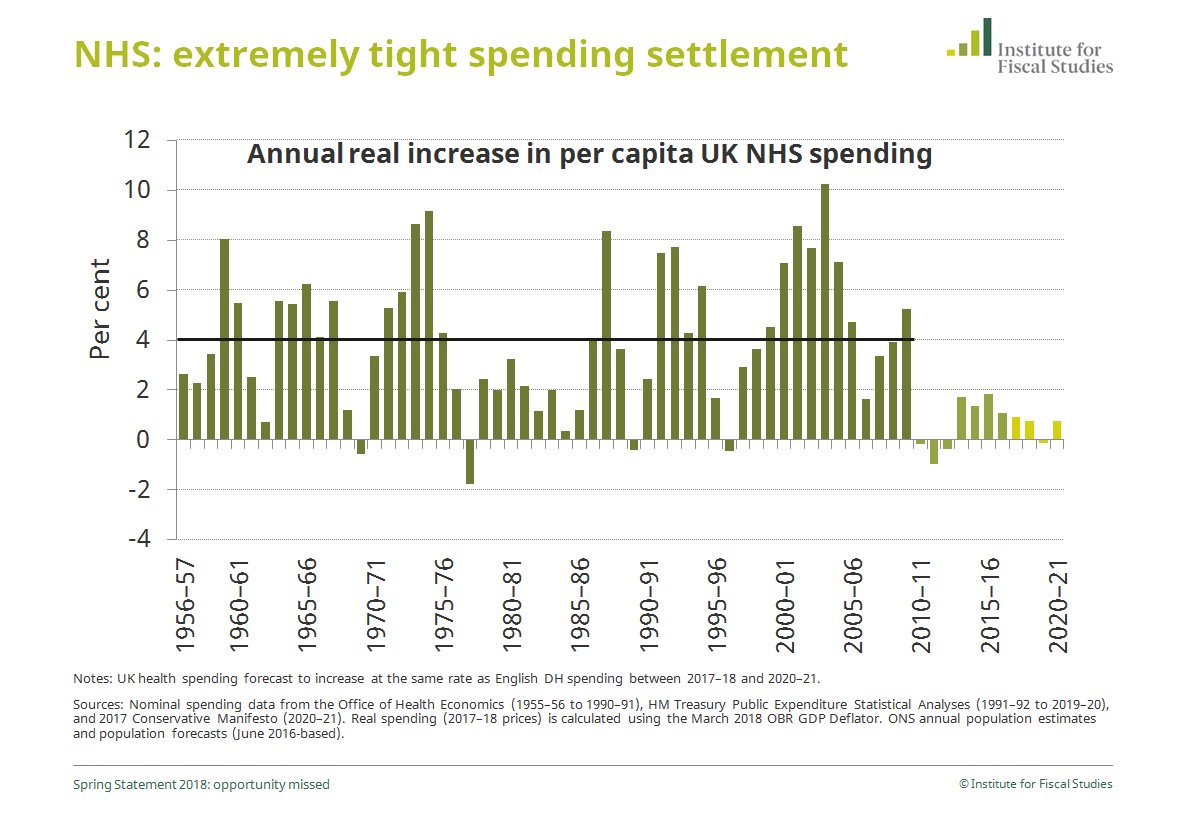 IFS NHS is dealing with a sustained period of historically tight spending settlements #SpringStatement
Even if Government spending remains constant, the Chancellor will have to find tax hikes of £30billion a year to "reach budget balance" by the mid 2020s.
But the IFS said a further £11billion will be needed to cover additional demands for health, pension and social care spending. "Well not so much".
"Growth prospects remain depressed. and given the uncertainty of Brexit there remains plenty of risk on the downside", Johnson said this morning.
"Economic and fiscal forecasts may not have changed much since the Autumn, but they are an terrible lot worse than they were in March 2016".