The RMT said the meeting could consider how the principles of the agreements the union has reached in Scotland and Wales, which will keep guards on new trains, can be applied to the current disputes while meeting any concerns the Department for Transport and train companies have about future train services.
Industrial action today follows strikes on Monday and Wednesday, affecting services run by Arriva Rail North (Northern) which runs services in Yorkshire, South Western Railway (SWR), Merseyrail and Greater Anglia.
The RMT claimed Transport Secretary Chris Grayling failed to respond to a call for a summit aimed at resolving the dispute.
"Earlier this week we wrote to Transport Secretary Chris Grayling calling for summit talks under an independent chair to break the deadlock in these long-running disputes".
WORKERS on Northern Rail are carrying out further strike action in their latest move in the ongoing row over driver-only operated trains.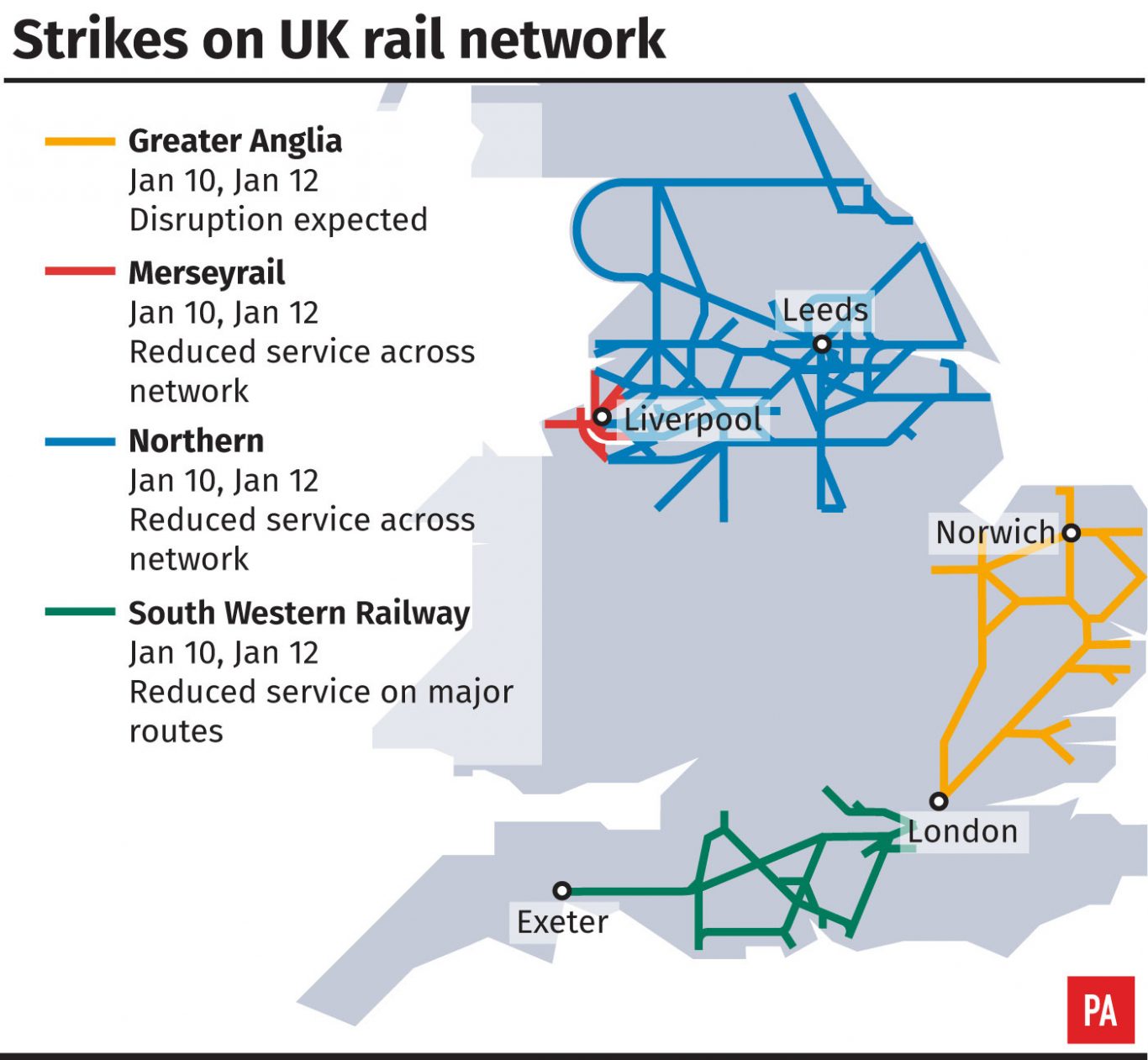 "He offered guarantees of employment to members who now fulfil the role of the second person on the train beyond the length of the franchises - instead the RMT called strikes on five train companies to cause maximum disruption to passengers".
We have focussed on providing services between 7am and 7pm to help people get to work and home again and, between these hours, will run more than 60 per cent of our usual services.
A DfT spokesman said: "Nobody is losing their job as a result of driver-controlled operation trains - employees have been guaranteed jobs and salaries for several years".
SWR plans to run more than 70% of its normal weekday service of 1,700 trains, although there will be rail replacement buses, arrangements to have tickets accepted on other train companies and most routes will see a reduced service.
The train operator plans to run around 1,350 services as part of an amended timetable today.